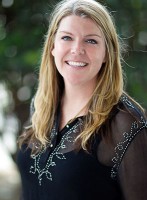 Thank you for visiting the St. Gertrude the Great's School website! I appreciate your interest and am confident you will find our school to be a welcoming community that provides an exceptional, Catholic faith-filled education. St. Gertrude the Great is a Transitional Kindergarten through 8th grade elementary school that has been serving the Bell Gardens and neighboring communities since 1950. Guided by Don Bosco's educational philosophy of Faith, Reason, and Loving Kindness, our approach is focused on the growth of the whole person – body, heart, mind, and spirit.
Our students graduate with a solid moral foundation formed by Salesian values. They are well-prepared for high school through our challenging high school preparatory curriculum, which is designed to not only meet but surpass the admission requirements for local Catholic and Private high schools. While these standards are rigorous, we appreciate the importance of meeting a student's individual learning needs in order to be successful. Whatever your child's academic ability is, our teachers are dedicated to helping them earn admission to the high school that fits their academic, social, and spiritual needs.
Central to each student's experience is spiritual formation. We offer a wide array of opportunities for students to engage in their faith – including daily prayer and religion classes, weekly liturgy, retreats, and student driven social justice service opportunities. Ultimately, these experiences help our students develop a love for God and an appreciation for others.
As we look toward the future, we will embrace dynamic educational practices that will equip our students for the demands of the 21st Century through strong curriculum development, innovative technology and adaptive teaching methods.
For those who are current members of our community, I look forward to working with you to build upon our legacy of excellence. For those who are considering our school, I encourage you to visit, experiencing the energy of our community is the only way to truly understand the mission and vision we have for each of our students. I know you will discover, as I have, that St. Gertrude the Great Catholic Elementary School is an extraordinary place.
Blessings,
Ms. Mary Flock
Principal, St. Gertrude the Great Catholic Elementary School